ALLIANCE SYSTEM
Secret Trick> Tips
---
ALLIANCE SYSTEM
Introduction:
In <Reign of Warlords>, user can make an Alliance to build ally system. Moreover, they can fight together to protect their own City or Defeat enemy's city, achieve benefit together.  
Join in Alliance:                                                     
How to join alliance: player could create their own alliance or join other available one

In the first period, the master should choose soul mates or surrounding alliance forces to protect and develop together.

How to join in Alliance

:

Press arrow on the right-hand-side of the main screen to open "Alliance" to check the current status of Alliance that included: "The owner", Alliance's level, member of Alliance….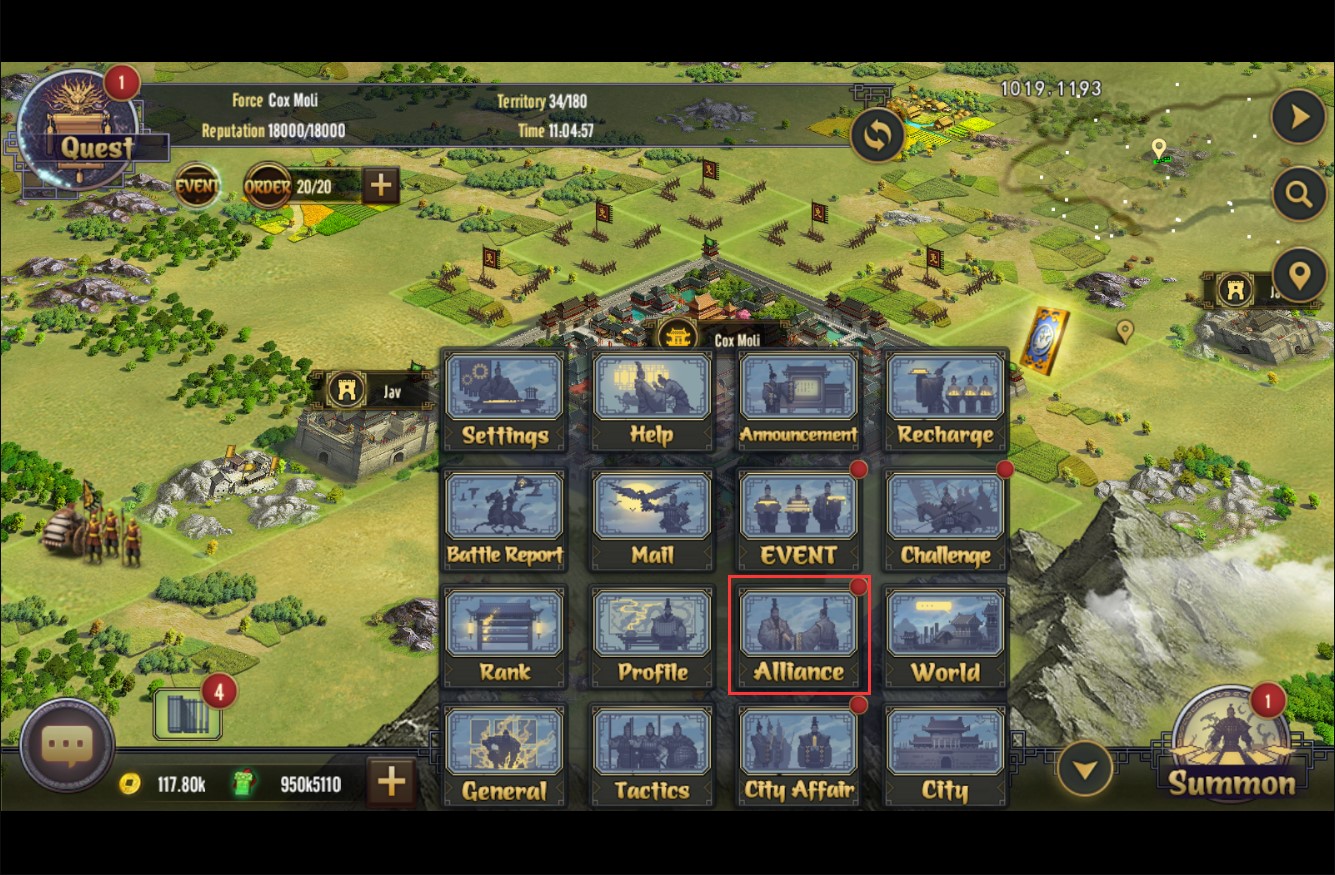 Press "Dedication" button to dedicate resources to Alliance. The number of dedication is able to change. The more dedication, the more level that the "Alliance" can get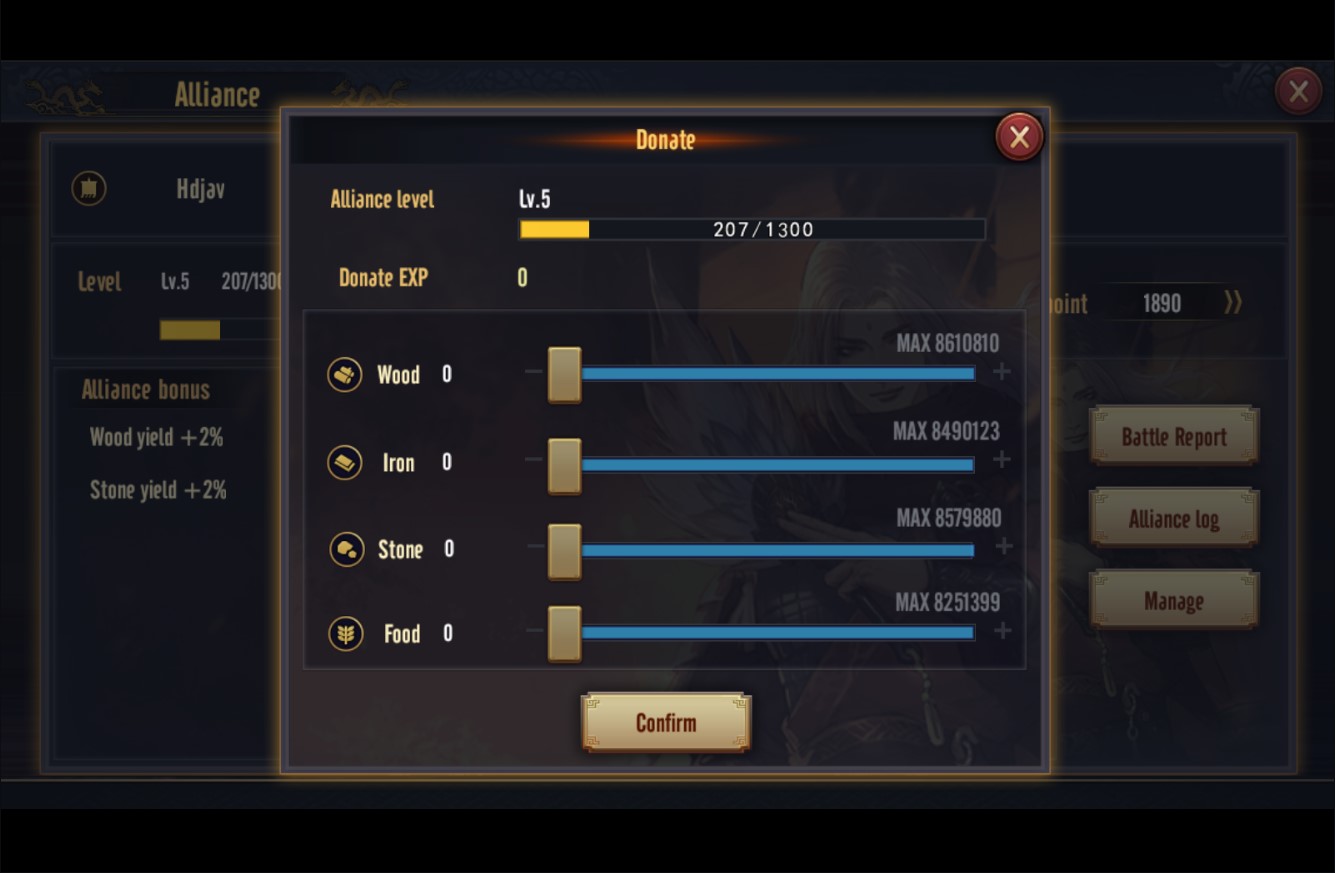 Press "Member" button on the right-hand-side to see member's information that included: member's dedication point, member's location and coordinate of member on the main map
Press " Alliance Force" on the right-hand-side to see "Alliance Institution" that included: Ally's City and "

Subordinates

"
"Alliance Battle Report" that show the battle of Alliance's member. At this side, the users can know clearly about the status of which member in battle status, included: expand attack process or in defense status. The users can strategic their own strategy through their ally's strategy

"Alliance Record"

displays all of Alliance's story. New member of Alliance or who left Alliance also display in this side.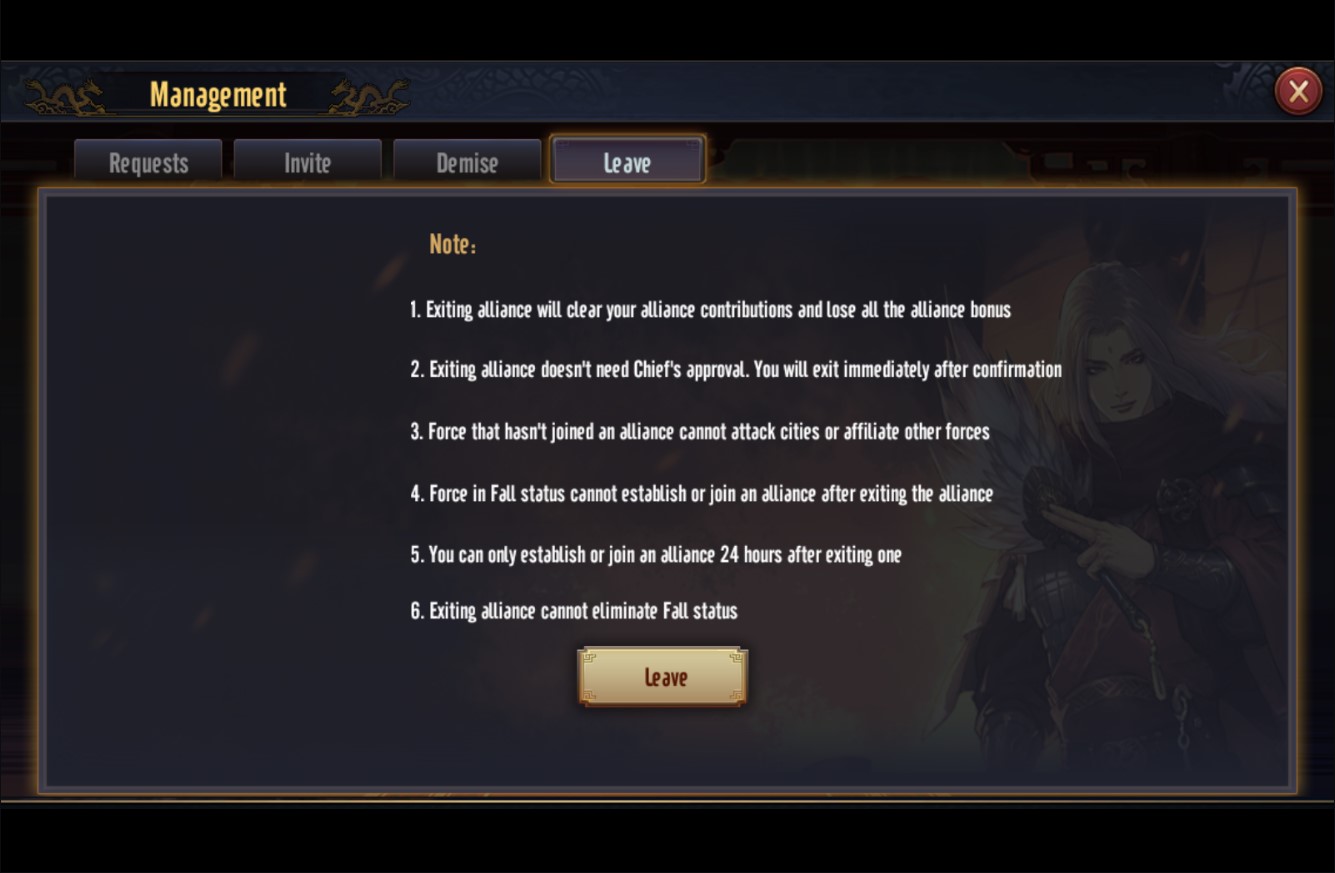 Press "Manage" button, The Chief can: assigns register manager, activates member… The member of Alliance can leave Alliance as possible as they want
Alliance Effectiveness:
Because the main map is very large, User can't get highest performance in battle as they want. Thus, user should join in an Alliance to get your own ally to fight together in a battle. To become a part of Alliance is the most important strategic

Increasing resources: The higher Alliance's level, the more resources that can be produced

After join alliance, you can occupy defender's city above level 3 and receive effectiveness of defender's city

If the users want to defeat other city in PVP, they have to join in an Alliance

Members in alliance could share battle report.

It is available chat group for alliance